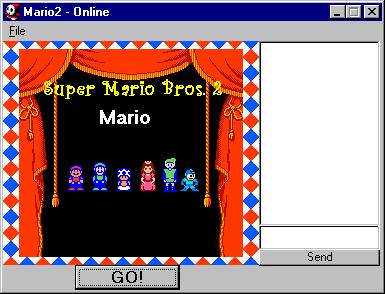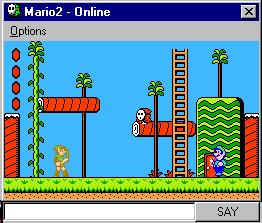 Click any pic to get the latest version!
It's being working on so you can actualy play it online, you cannot play online with this version. We're going to have a server where you can find people who are not in battle, click 'em, then Let the Veggies Fly! You are also going to be able to go into different battle rooms. If there is a character that you want to be in this game, download this package and make sure you don't change the size of each picture. When you're done, E-Mail It to me.


Controls:
Arrow Keys: Move
SpaceBar: YUM! O, Pick/Throw
Z: Jump
Check back SOON for the next release.